A motivation, e-learning and benefit system for companies - Edustrada
New e-learning trends
74%
of businesses already invest in an online Learning Management System (LMS)

(source: E-learning Industry 2020)
60%
of companies are not satisfied with their LMS and consider it: outdated, not engaging, not efficient enough
(source: Docebo e-learning Report 2019)

94%
employees would stay longer with the company if it invested in their career development
(source: Linkedin Workplace Learning Report 2018)

Edustrada
A new generation of e-learning for employees, tailored to the needs of the modern work environment
A benefit-Cafeteria system
You don't need a dedicated benefit platform - Edustrada has it built in.
Each user of the platform earns points for successive stages and achievements in personal development. Points can be exchanged for employee benefits or other rewards in the Virtual Cafeteria.
Gamified tasks enhance team cooperation, and instill the spirit of healthy competition, which translates into faster growth of skillsets.
Engage your employees in attractive competitions and you will see how effectively this translates into a real increase in skills and team-building.
Flexibility & versatility
The platform can be accessed from anywhere, on any device.
We facilitate the implementation and migration of training from your previous e-learning systems. You don't have to worry about it or involve any additional IT resources.
We have over 10 years of experience in implementing corporate solutions.
Traditional, on-site training methods require significant HR resources and financial investment to bring measurable results.

The raise in employee motivation lasts only for some time after team building and training activities. The intensity and shortness of these tools does not translate into long-term results.

On the other hand, current e-learning and onboarding solutions are boring and outdated. They don't allow for extended monitoring of training effectiveness or program adjustments to the individual needs of employees.

Result: Your employees learn from obligation, not from pleasure, and the knowledge retention is poor and does not translate to real results.
Consequences

low commitment to development and lack of time
overwhelmed by too much information, which does not translation into real skills
the constant need for being motivated and stimulated
---
The solution
Edustrada provides just-in-time knowledge delivery, small doses tailored to limited time, presented in an attractive way, from anywhere (home office, business trips). It is a modern tool for motivating and developing staff.

Thanks to the built-in gamification mechanisms and social interactions, Edustrada immerses users in the process of continuous development and training of new skills, and acquiring them becomes a habit.

Feedback is constantly communicated by the platform. This improves user experience and allows for a closer connection to the platform and learning material.
Microlearning
Only 5-15 minutes a day, at any time of the day on any device - mobile or desktop
Multimediality
Videos, audio, animations, mini-games and scenes and real-life case studies
Gamification
Healthy competition translates into a sense of agency and awareness of improvement
Interactivity
Instant gratification and feedback increases the sense of participation in the process
4 Foundations of edustrada
The learning process should be attractive to be truly efficient. Our 4 Foundations, based on our own experience and scientific research, reflect this approach.
Engaging and interacting with users, giving them social learning tools- nobody is left all alone on their educational journey.
Constant and methodical development is more efficient than periodical sprints.
We value Your time and company resources- that's why we provide you with an effective tool for growth and motivation that is close to natural human needs.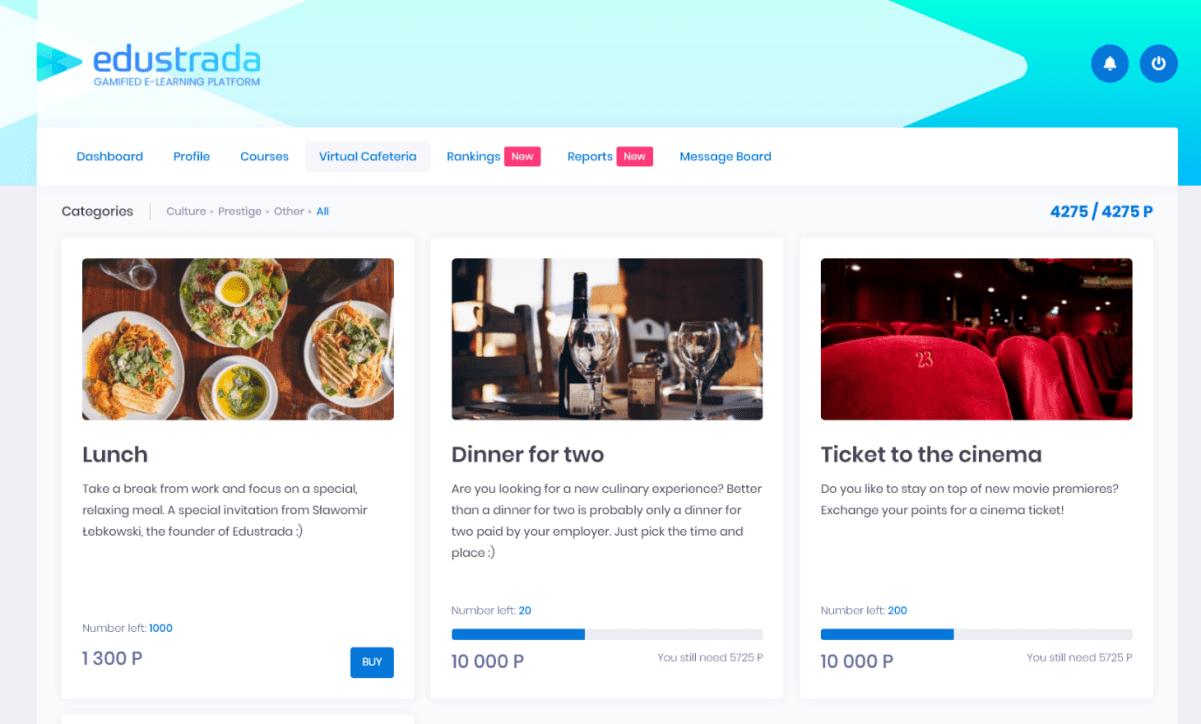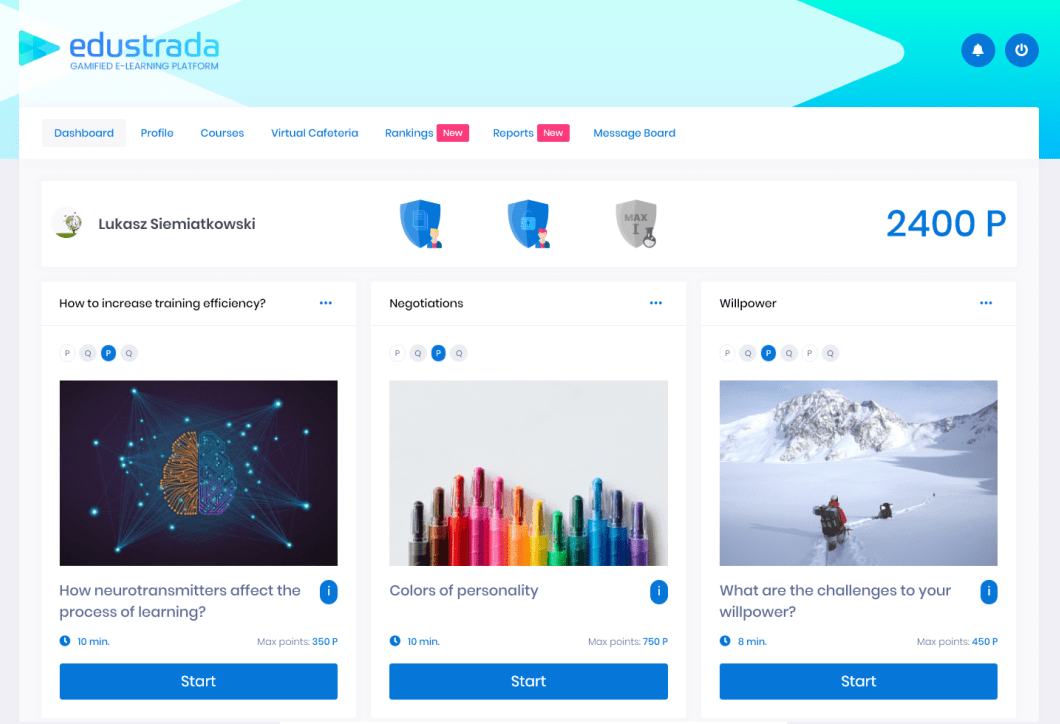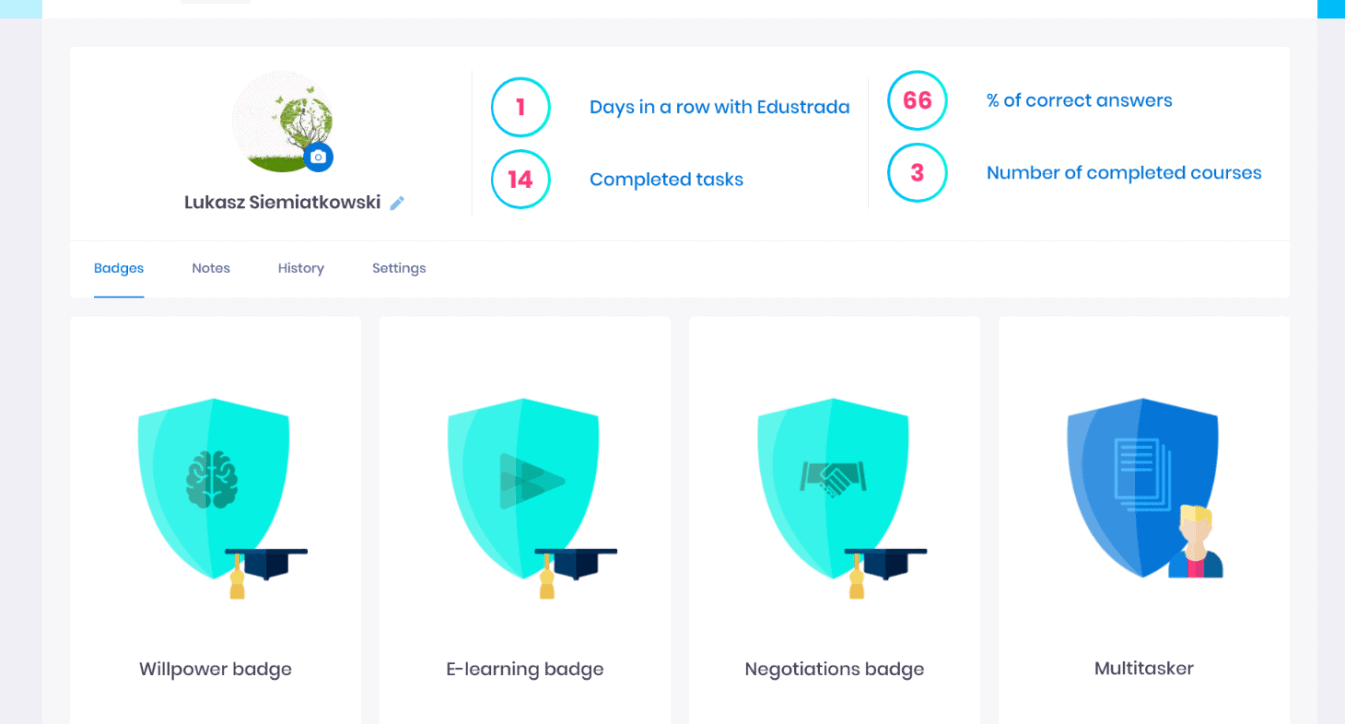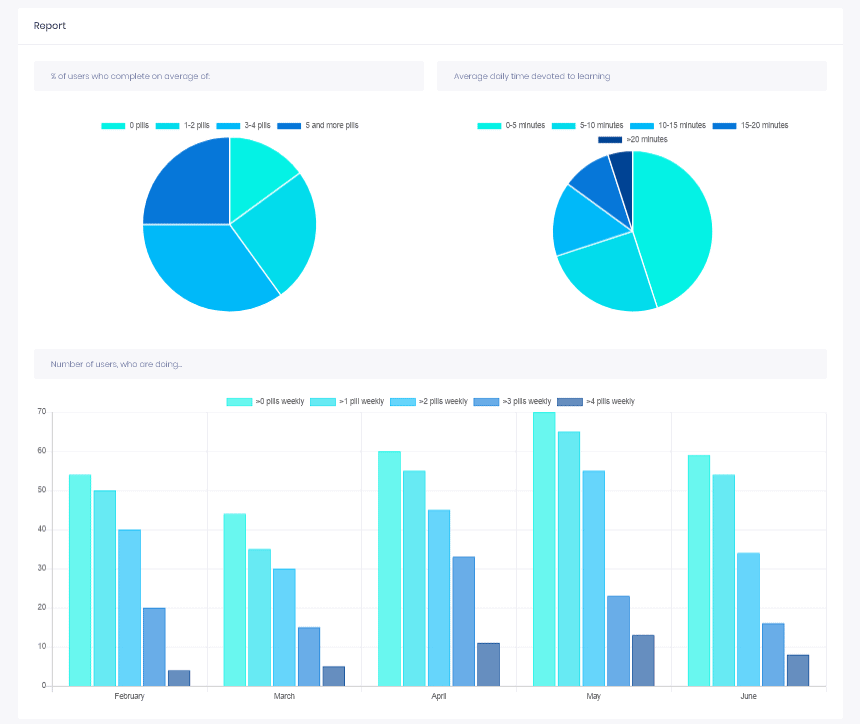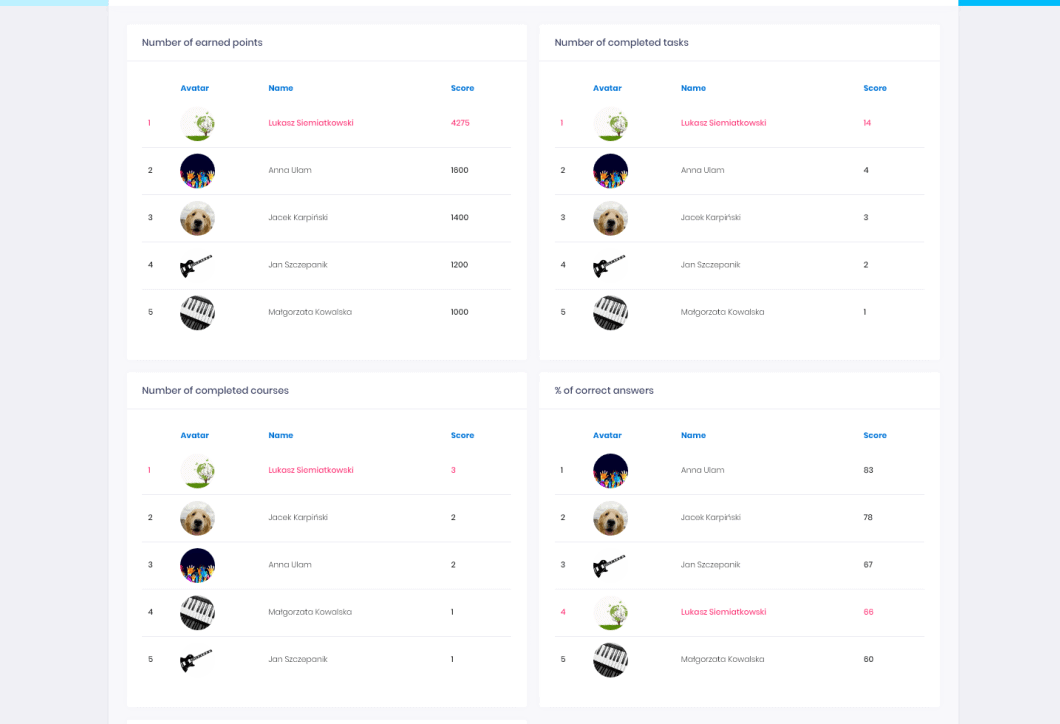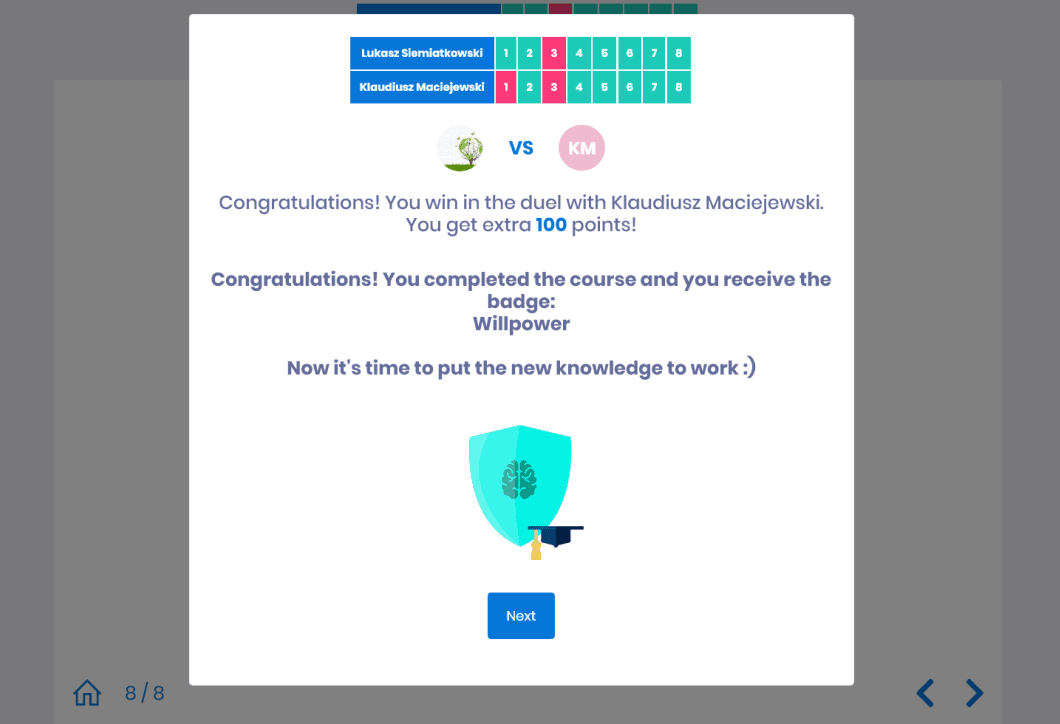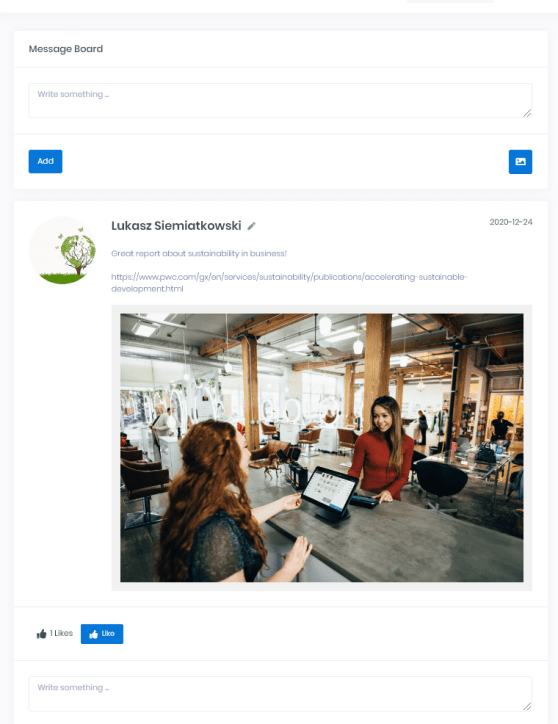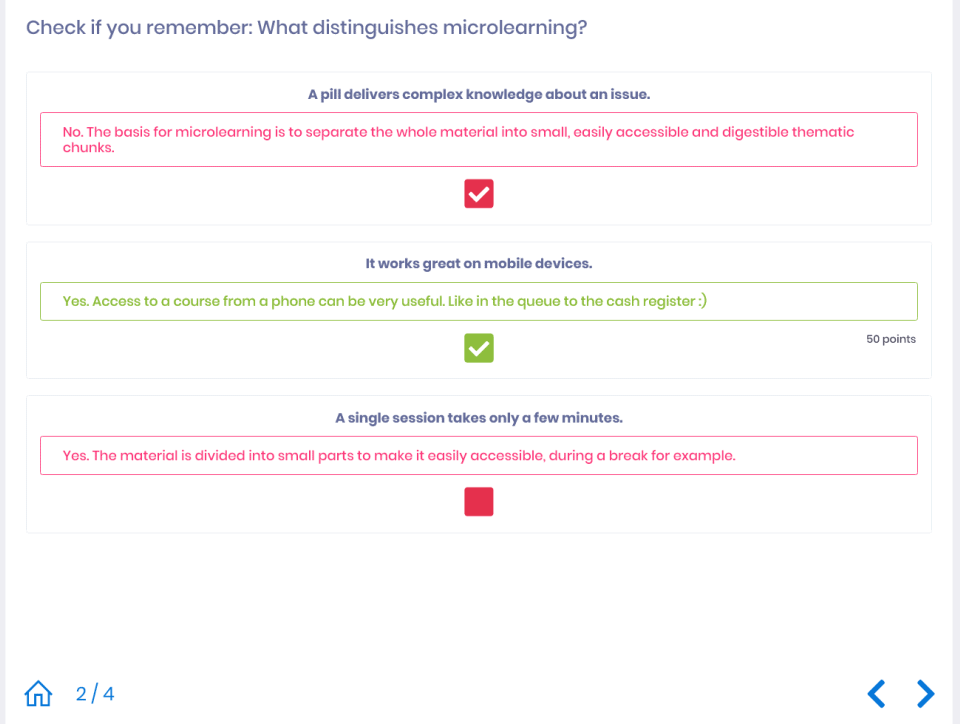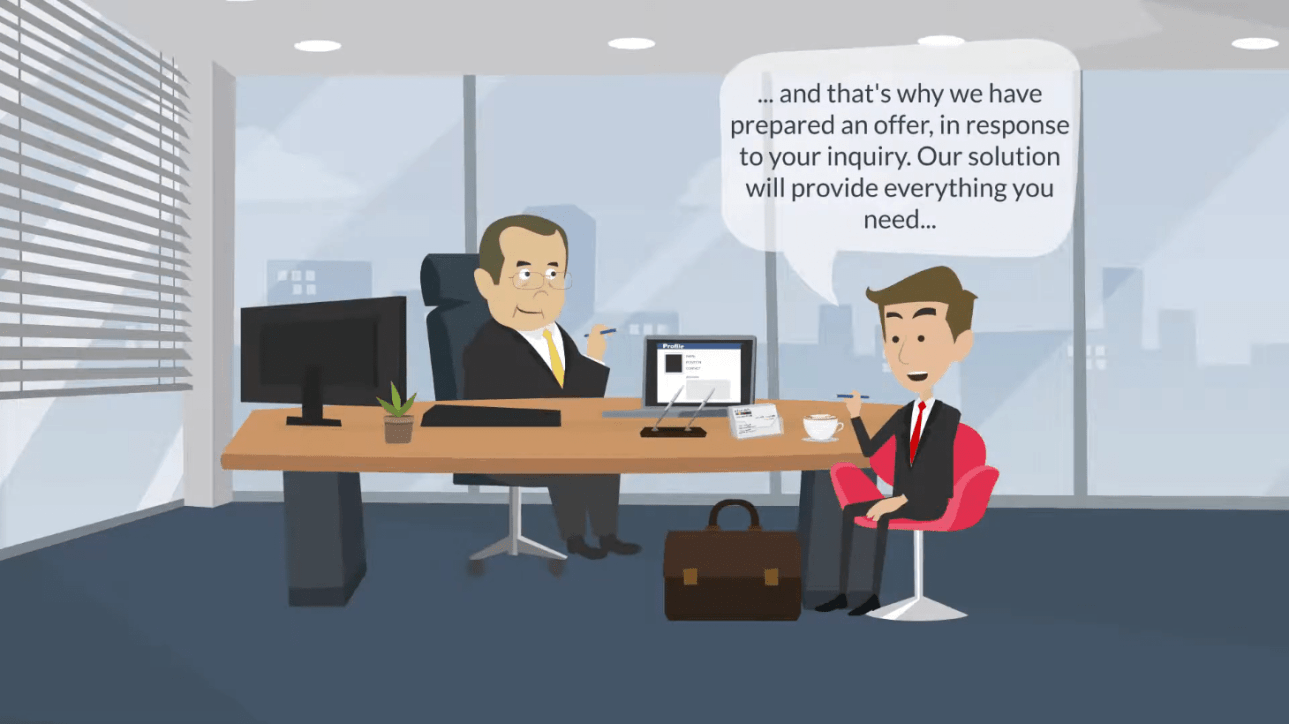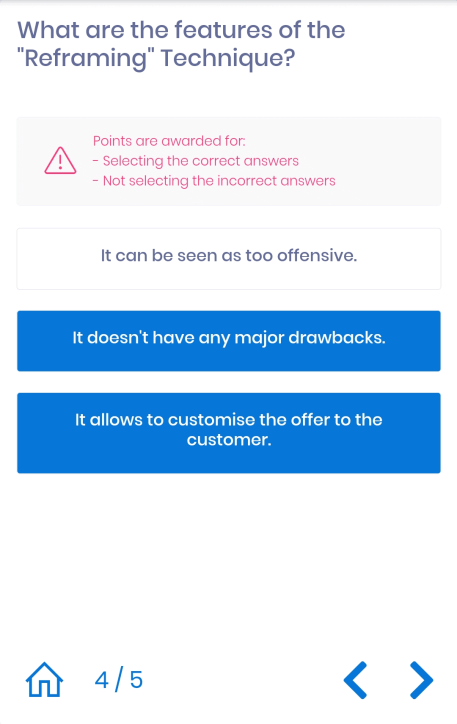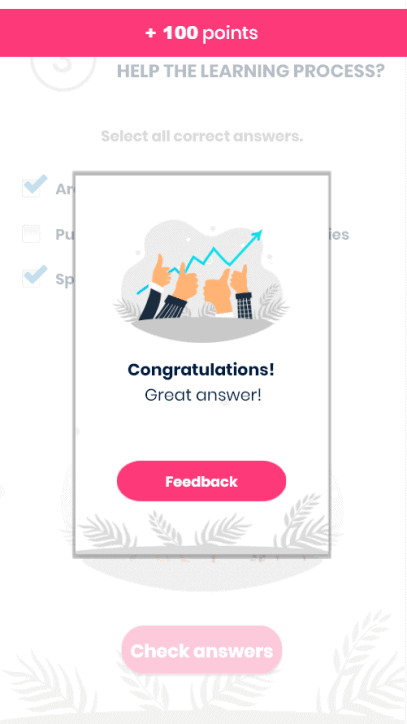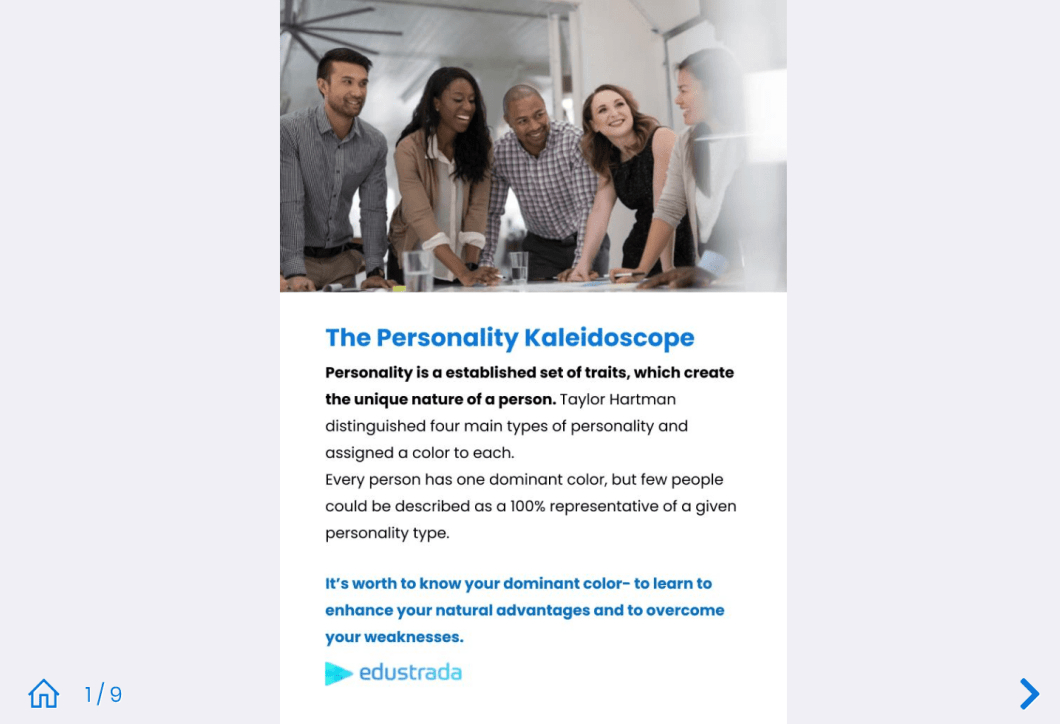 Knowledge pill mobile exercise
Knowledge pill gamification points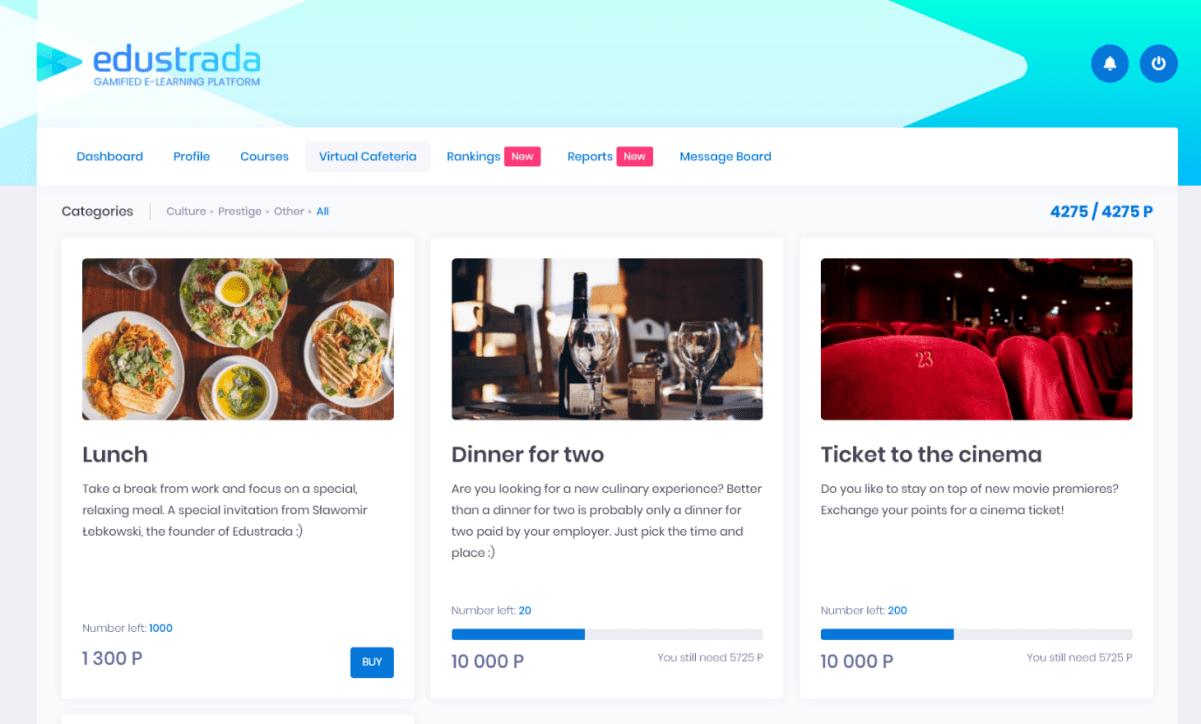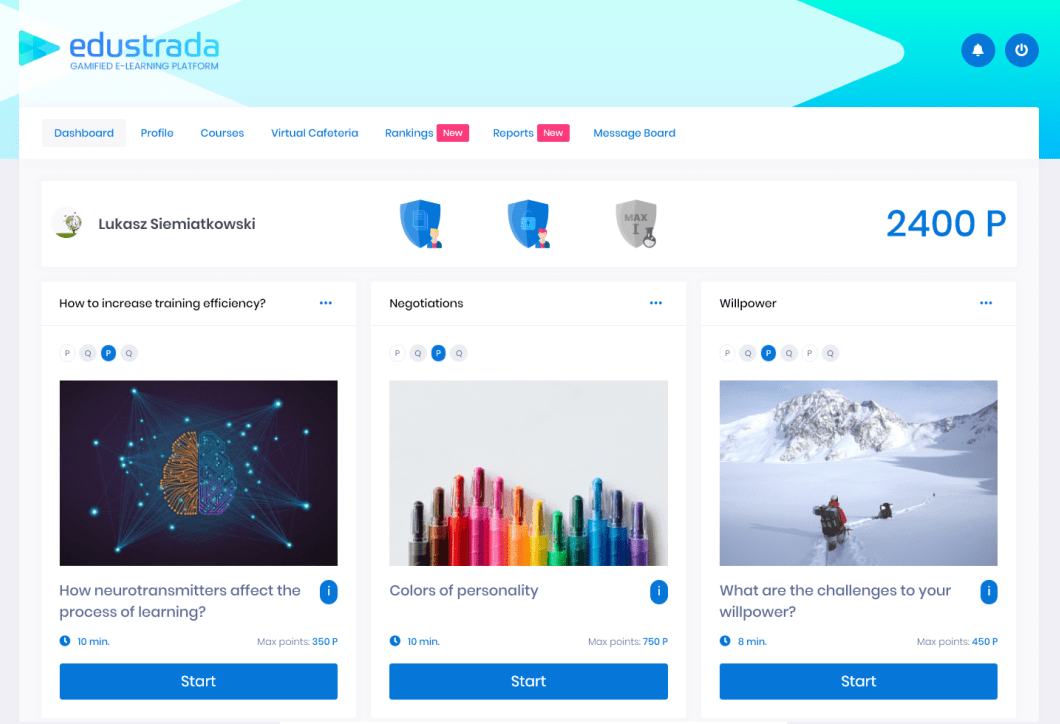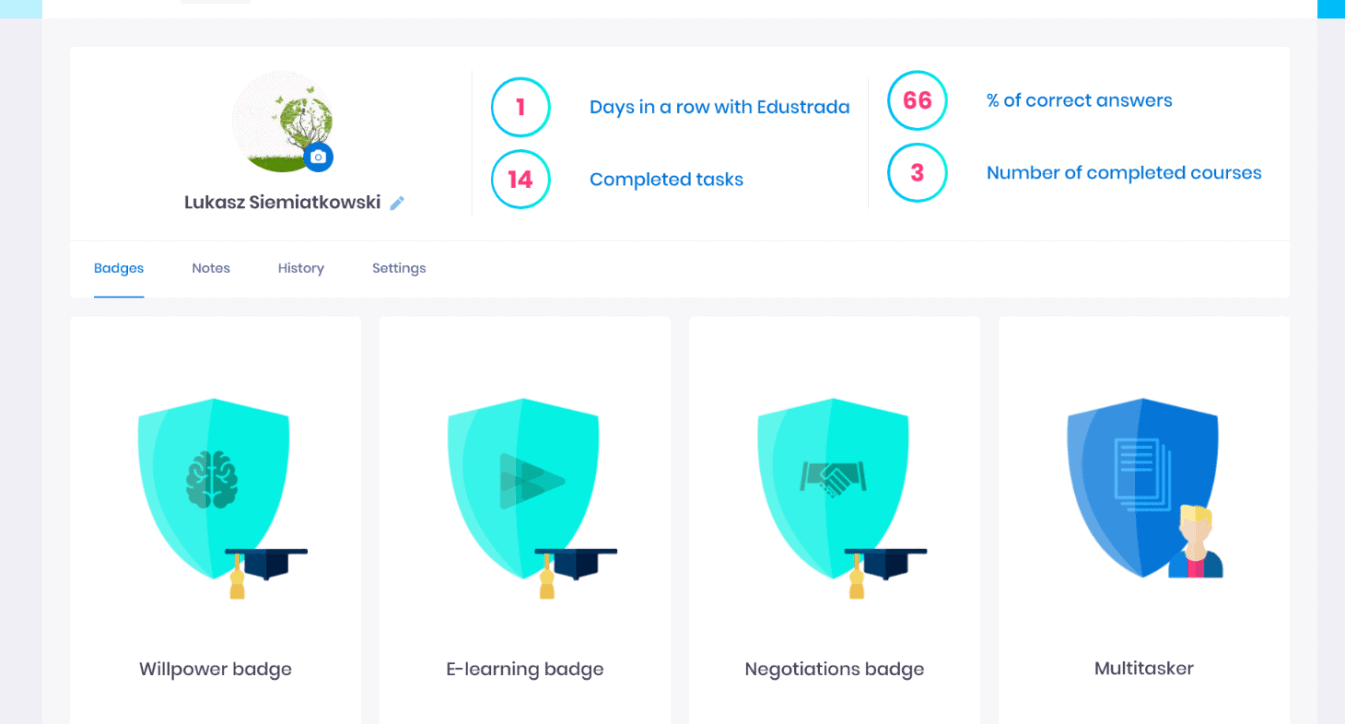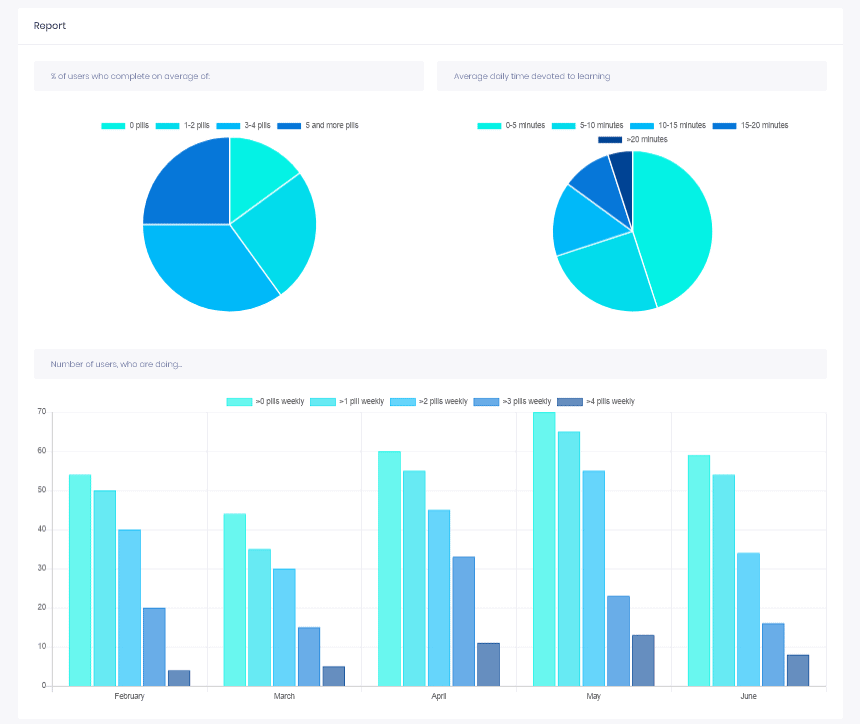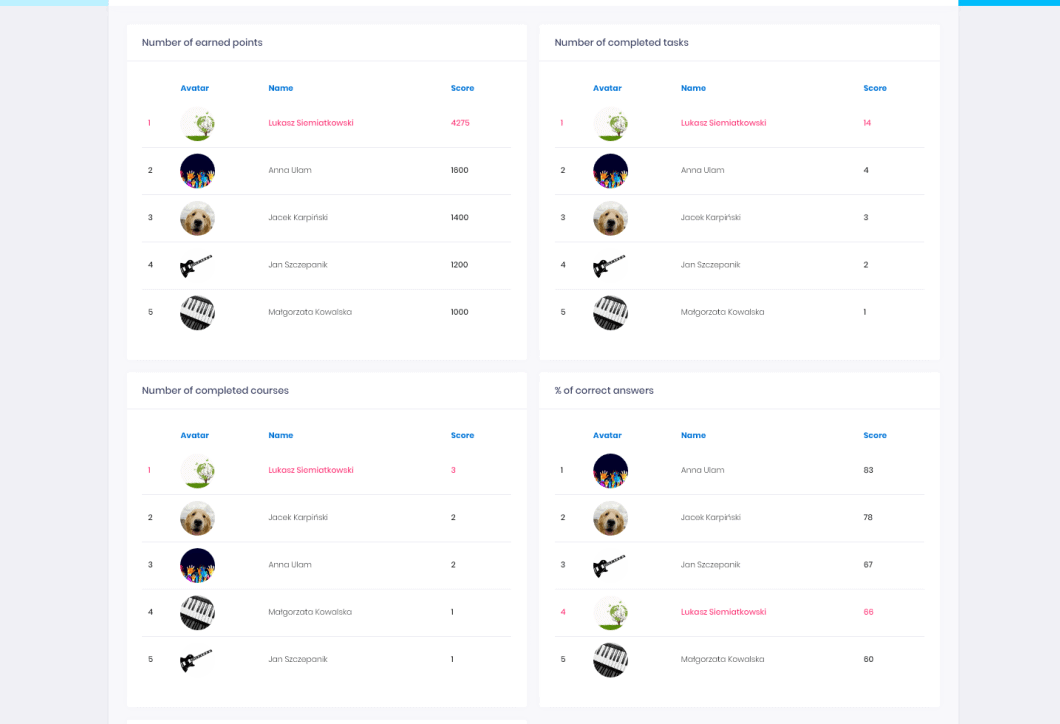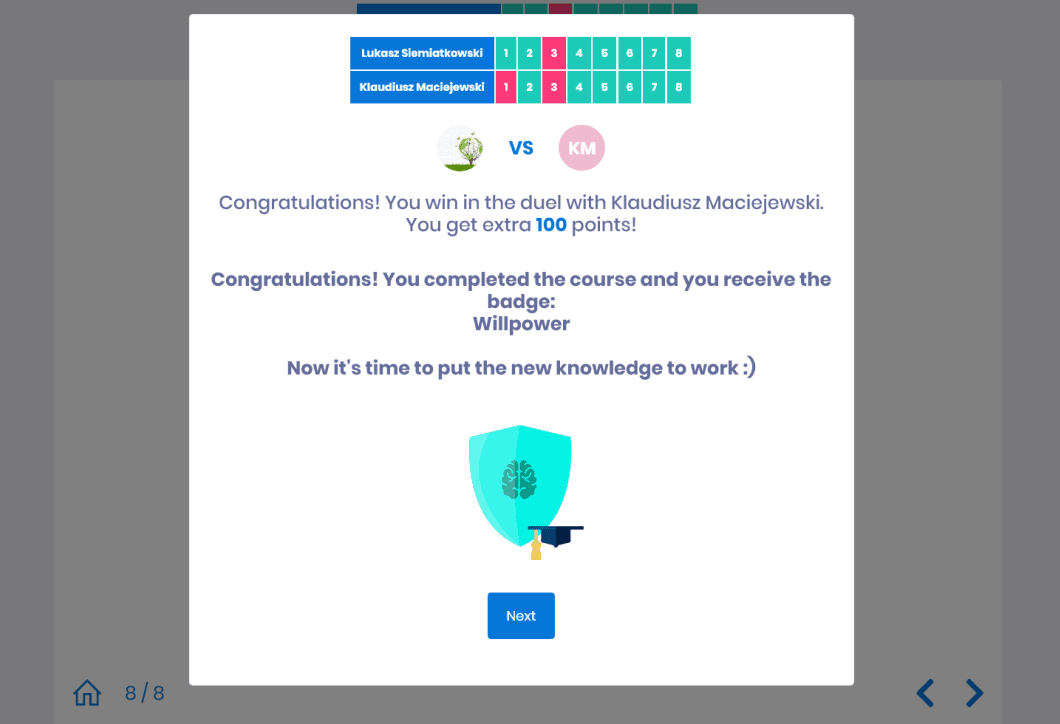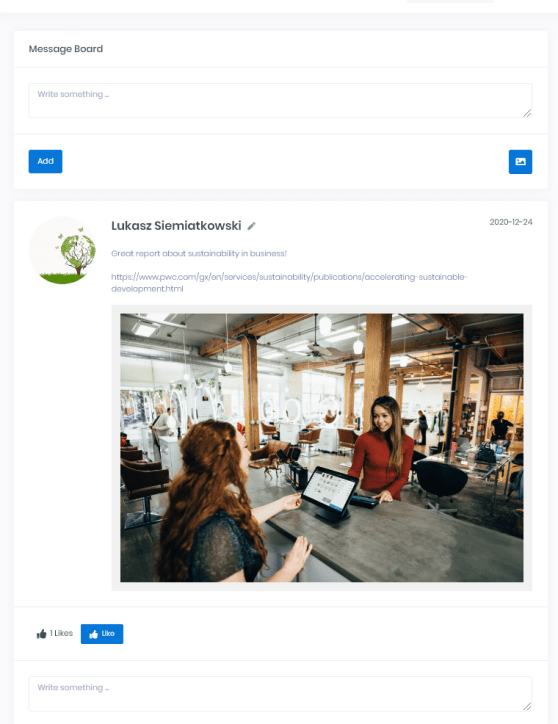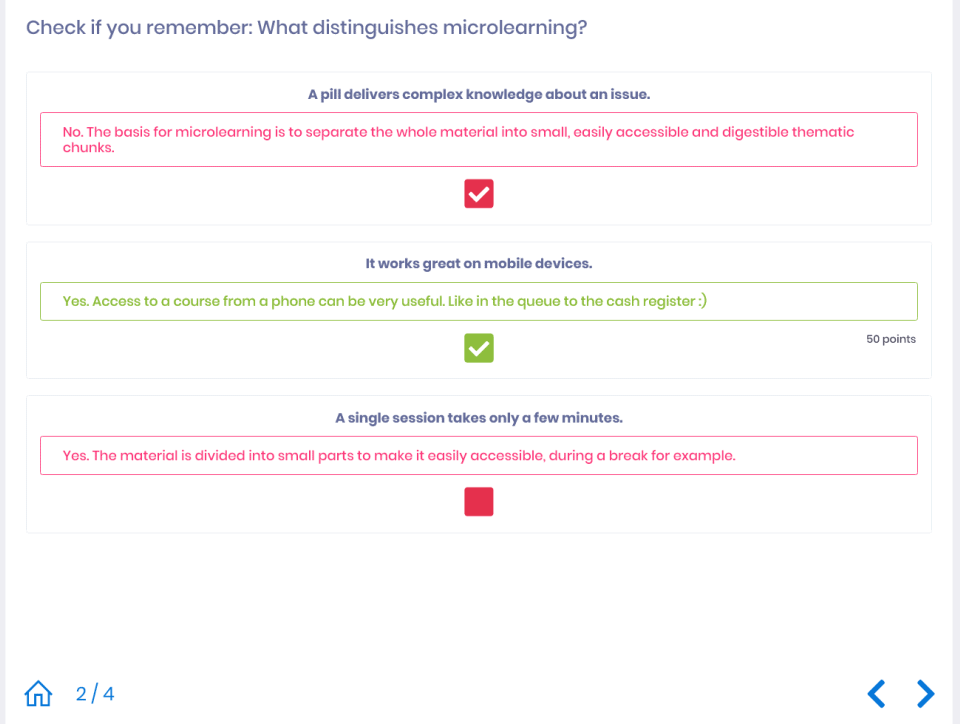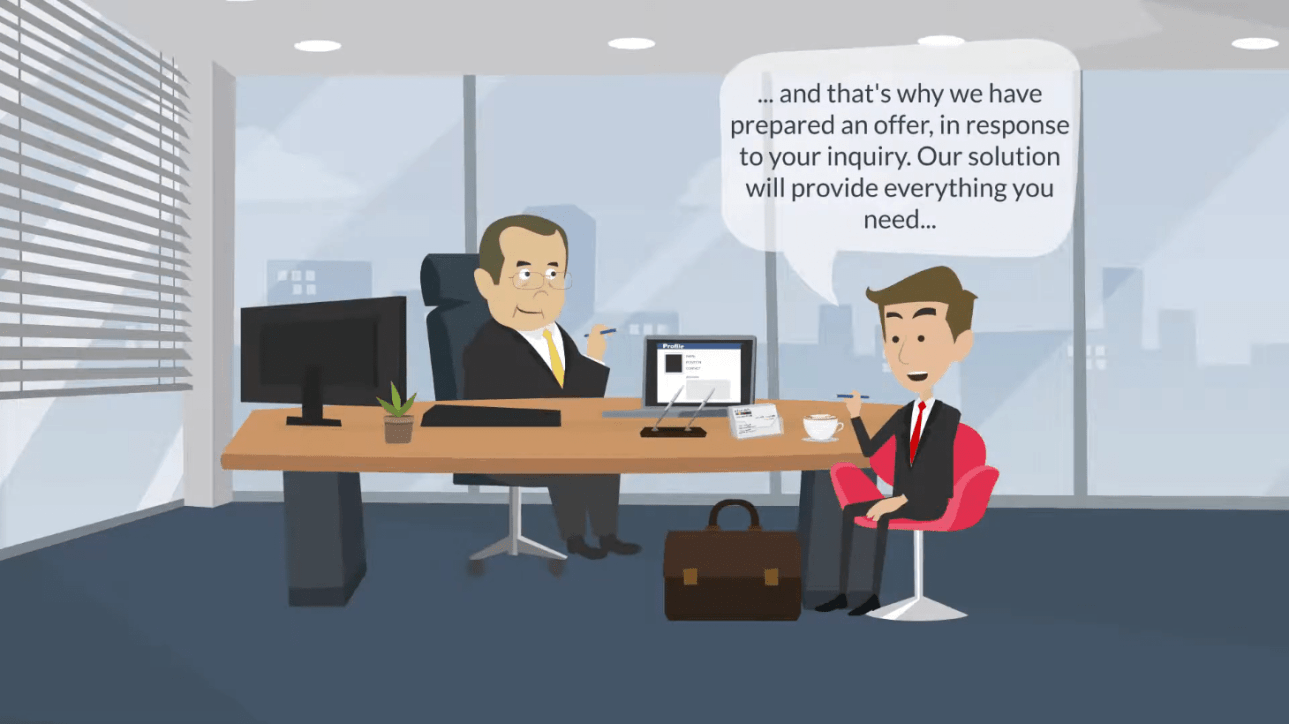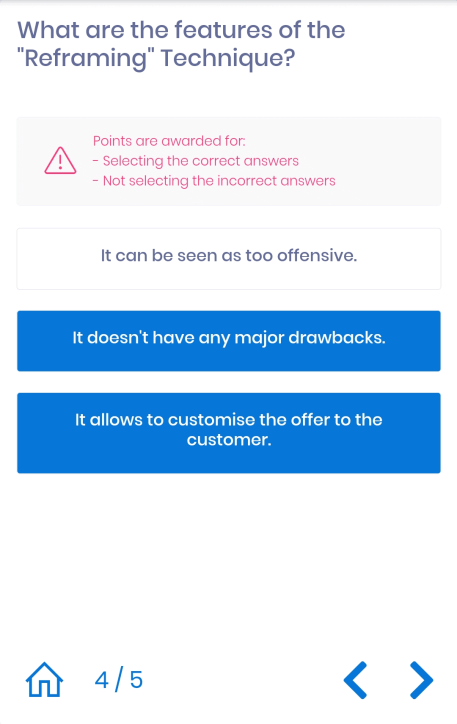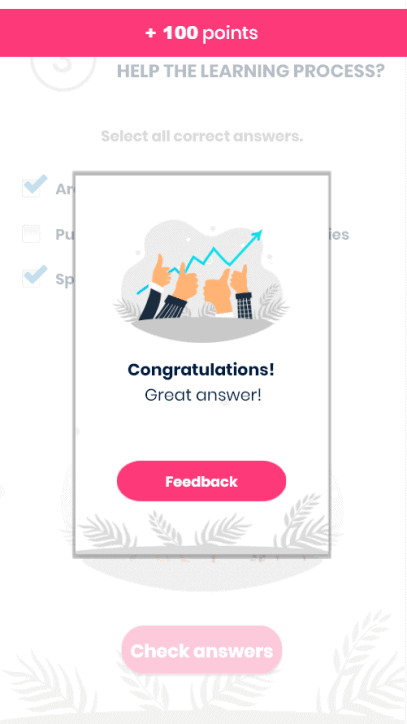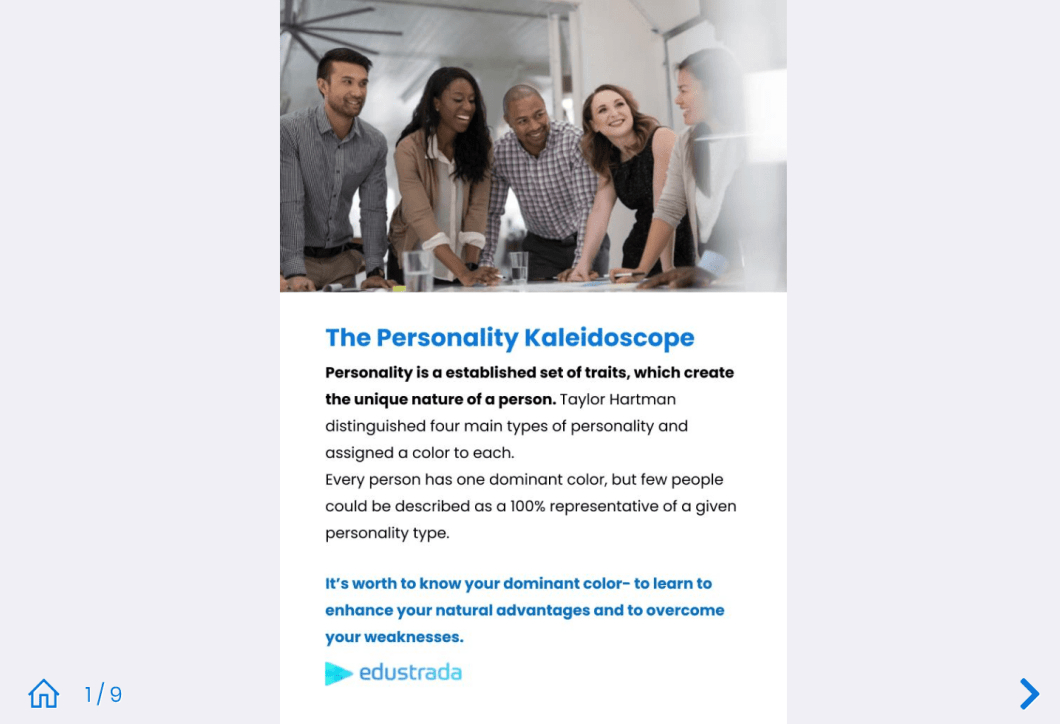 The implementation process in 4 simple steps
Business analysis and preparation of detailed project assumptions
Selection of educational material & conversion to an interactive form, course and "knowledge pills" configuration
Design of graphics, badges, points system, awards, and other modifications
Data import to the system. Preparation of documentation and onboarding guides